In Norway, a country of "natural economy", the main construction material has always been a tree. High insulating properties of wood allows you to build a good and warm home. Norwegian houses distinctive that identifies complicated weather conditions. Of particular interest in the Norwegian housing construction caused the roof. They are today and we'll see.
Like all the Scandinavian countries, Norway has lived and lives in harmony with nature. Scandinavians are proud of the fact that adapting to nature rather than conquer it.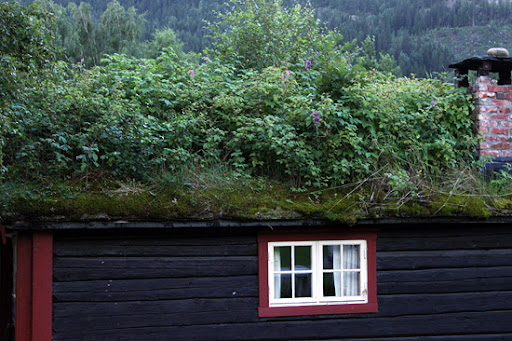 Roofs in Norway has long been covered with turf, which provides excellent protection from frost and winds.
Among other things, the vegetation on the roofs decorated stern Scandinavian landscape …
Do not worry, these homes are no longer living, this museum exhibits …
Load a roof about 50 kg per square meter, in the rain up to 80 kg.